Classes – Workshops – Schools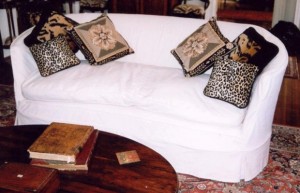 Sewing in America – Slipcover America Inc Classes and workshops taught throughout North America. Slipcover DVD and supplies.
Slipcover America– Offer support and training systems to those in the professional industry plus classes and workshops for those who would like to DIY (do it yourself) for their homes. 425-321-4229
Home Fashions U – Specializing in "home decor" sewing workshop. Check out the Online Calendar of workshops.
Sew It Yourself Slipcovers – Sew It Your Self Slipcovers (SIYS) is your online resource for everything related to slipcover education. Find information on everything from sewing your own slipcovers to starting and running your own custom slipcover business.
The Workroom Channel – Online Workroom Education – The Workroom Channel gives you the fabrication skills, trade resources, and confidence to turn your passion for home decorating into a profitable business.  Start with the basics or jump into advanced specialty courses.  Learn professional techniques directly from trusted industry experts. (828) 348-1566